Description
Plan some fun gingerbread classroom activities for your holiday lessons!
This is my favorite week of the year – when a gingerbread man runs away from my classroom! Everything you need to make this fun project is included in this resource so you can get started right away!
Gingerbread Classroom Activities Include:
Four different versions of the story The Gingerbread Man
Gingerbread man retelling cards
Gingerbread man retelling bracelet instructions
The gingerbread man runs away activity and resources
Slides and posters for "How to Make Gingerbread Cookies" and "Baking with My Friend".
Phonics Game (long and short vowels)
Rhyming Game
Gingerbread sentences (10 different pages)
Check out the preview video -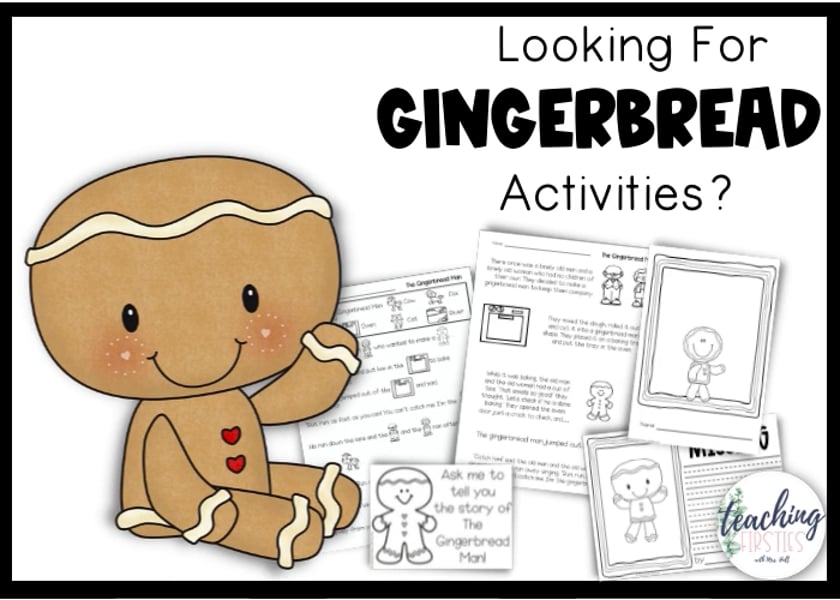 These gingerbread activities include reading passages perfect for your students to read. But if you're looking for some great gingerbread man book read aloud ideas, you can find them here. Every year, I have a gingerbread man "run away". It's hilarious and fun because the whole school gets involved. Here's how to plan it!
Interested In MORE Gingerbread Theme Activities?
Get the following gingerbread man reading activities and gingerbread math worksheets too – or, grab all four gingerbread theme activities at a discount!